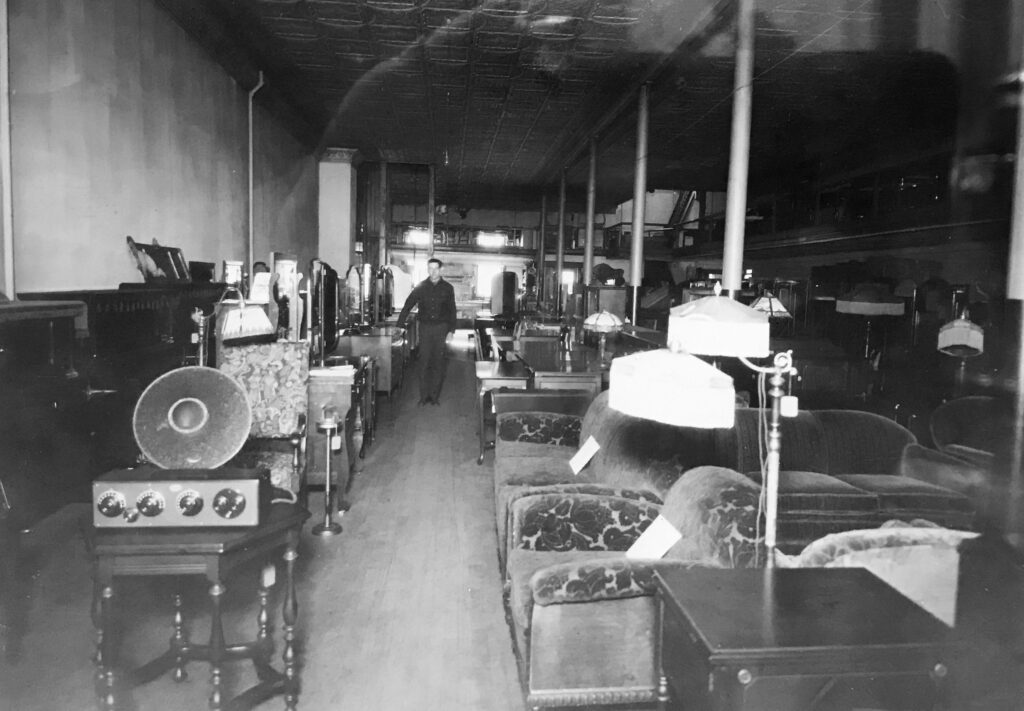 Russell Furniture was originally opened in 1872 by Danny Russell's great-great-grandfather, Henry Hackman. Above, Danny's grandfather, Charles Hackman in the furniture showroom in 1922.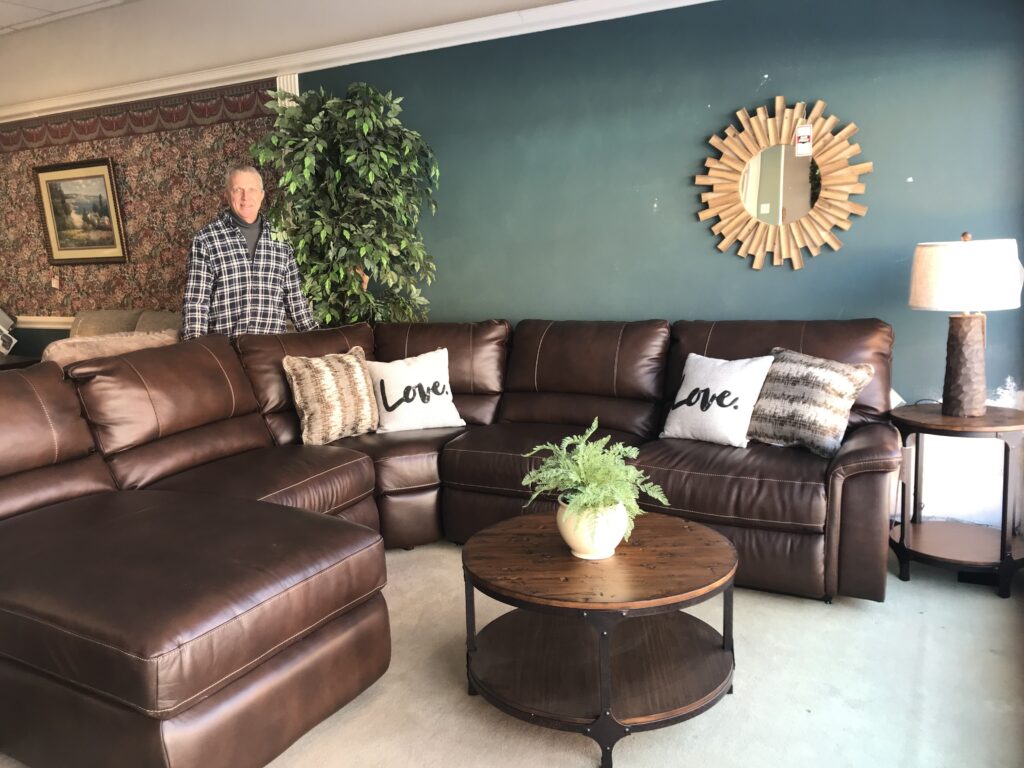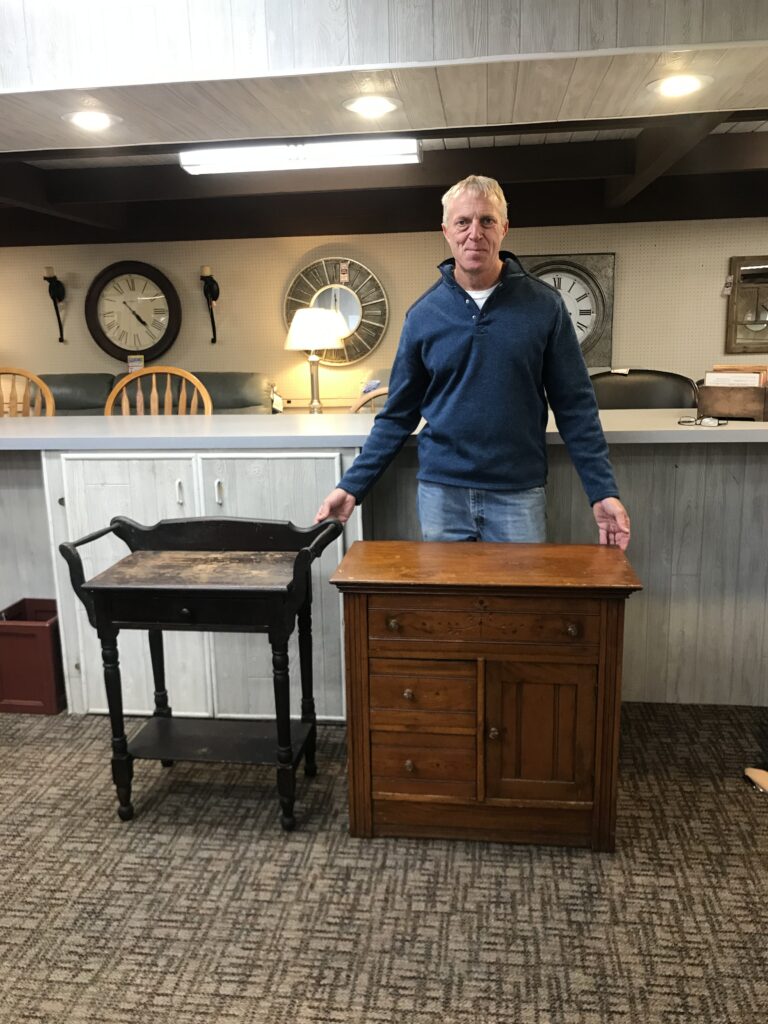 Danny Russell poses with two pieces of furniture on display in the store that were built by his great grandfather in the early 1900s.
Russell Furniture and Floorcoverings in Staunton Celebrates 150 Years of Family Tradition
By Tara L. Cale
Businesses are closing their doors at an alarming rate these days. Big businesses. Little businesses. Businesses that have been operating for years. So when a business has a history spanning decades, it's something to be proud of. Russell Furniture & Floorcoverings in Staunton has been family-owned and operated for five generations,  helping families create amazing living spaces for 150 years!
It all began in 1872 with Henry Hackman, who not only sold furniture but actually built much of the furniture himself. In 1898 his son, Charles Hackman took over. Charles had a new building constructed for the store in 1902 in downtown Staunton. That same building still houses the business today.
Charles had a daughter, Hazel. She married J.R. Russell and in 1926, J.R. and Hazel assumed leadership of the company and changed the name to Russell Furniture. Their son Richard took over in 1957. Today, Russell Furniture and Floorcovering is owned by Danny Russell, the great-great-grandson of the original owner, Henry Hackman.
"Many things have changed since this business started, they had to," commented Danny, "But something that will never change is our commitment to offering the largest selection of quality furniture at affordable prices in central Illinois, and our pledge to provide exceptional customer service." Everything they do exemplifies that statement. Selection? Russell Furniture features three stories of living room, dining room, bedroom, and office furniture, plus mattresses and floorcoverings. There are over 30 trusted brands represented in the one-acre showroom including  England, Hillsdale, Jofran, Cochrane, LaZboy, Aspen Home, Flexsteel, Serta, and others. At any given time they have over 200 recliners (starting at $299), 120 sofas (starting at just $399), 35 dining sets, 35 bedroom sets, 50 television stands, and media cabinets plus over 30 different mattresses in stock. But, if you still can't find something that fits your lifestyle or needs, they offer a special order service too.
Affordable? Because of their large sales volume, Russell  Furniture has very attractive prices throughout the store. And payment options make it possible for virtually everyone to get the furniture they want or need. They have layaway with only 10% down or take advantage of up to 24 months of interest-free financing. Russell Furniture also offers free in-home delivery (some mileage restrictions apply), set-up and haul away of your old furniture.
Customer service? To make your shopping experience as convenient and enjoyable as possible, the sales staff at Russell Furniture do not make commissions and will not pressure you to buy. They are there simply to assist you. We have personally had the pleasure of purchasing furniture on many occasions from Russell over the past ten years, and I can vouch for the courtesy, knowledge, and professionalism of their staff. And not just in the showroom – their delivery crew is second to none as well – always prompt, courteous, and professional.
Need flooring? Russell's has over 100 rolls of carpet in stock plus offers vinyl, wood, laminate, and ceramic tile for both residential and commercial applications.
"We offer free estimates and our flooring installers are simply the best," Danny said.
Being born and raised in Staunton, with the family's history in the town dating back 150 years, Danny Russell is a huge community supporter.
If you are looking for new furniture for any room in your home, now, or in the future, or flooring, make it a point to visit Russell Furniture and Floorcoverings in Staunton. You will be glad you did. Russell's is located at 222 West Main Street in downtown Staunton. They are open Monday through Saturday from 9 a.m. to 5 p.m, with extended hours until 6 p.m. on  Thursdays. For more information call 888-635-5201, find them on Facebook, or visit www.russellfurnitureco.com.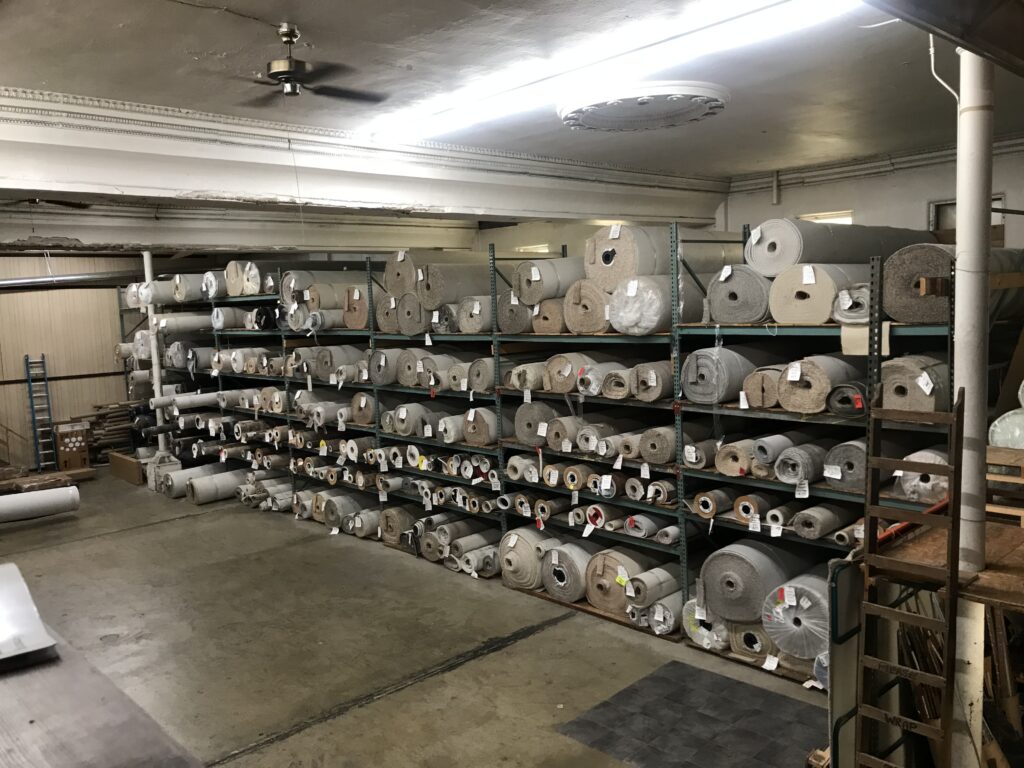 Russell Furniture and Floorcoverings has over 100 rolls of carpet IN STOCK at any given time and also offers vinyl, wood, laminate, and ceramic floor options. The flooring showroom and warehouse are located behind the furniture showroom. Estimates are free and their flooring installers are simply the best.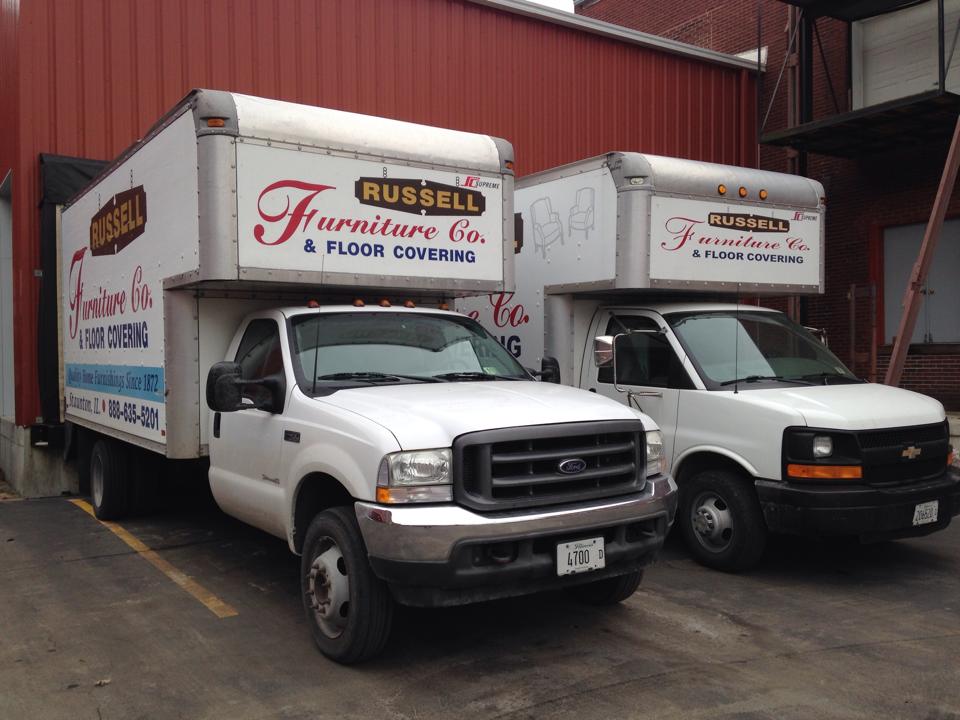 Russell offers free in-home delivery, set up, and haul-away of your old furniture.