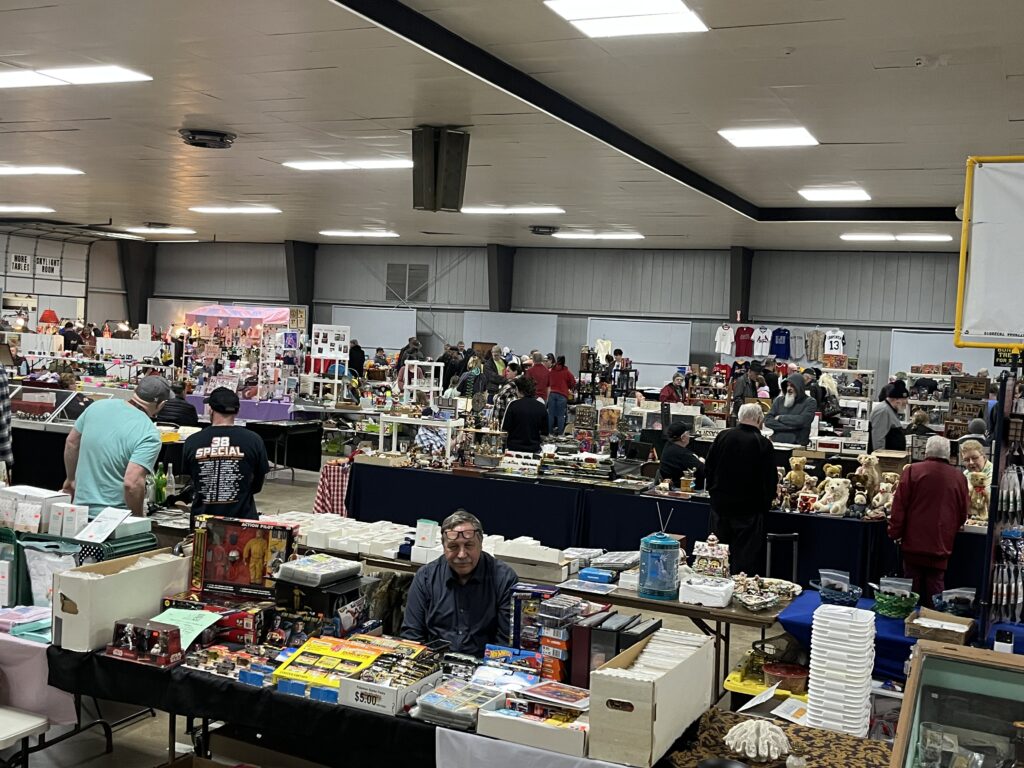 The Belleville Flea Market is one of the largest in the area, with 45,000 sq ft of inside space, plus vendors under the canopies along the building and in additional structures around the expo center. These photos show just sample of the wide variety of items you can find there.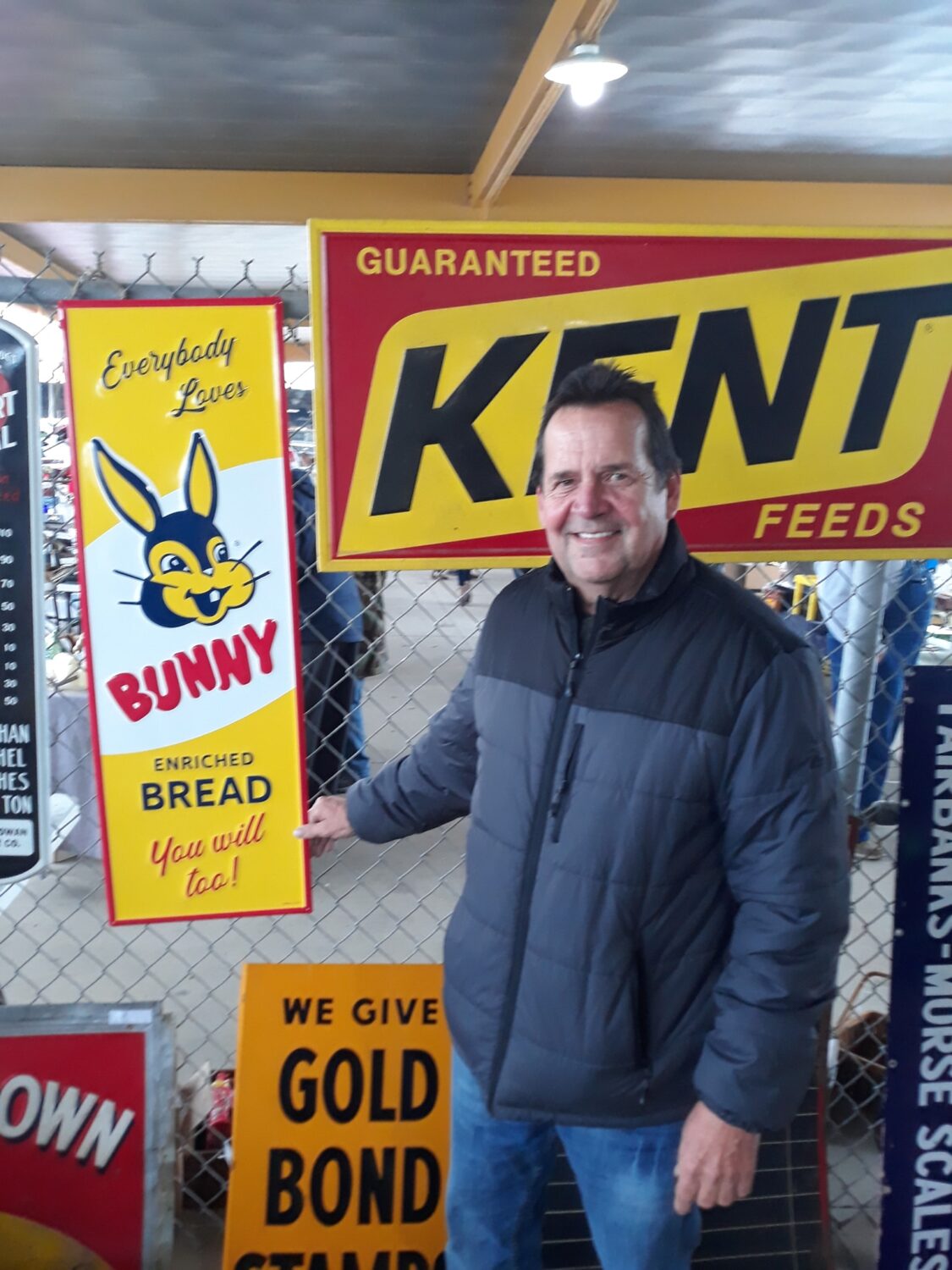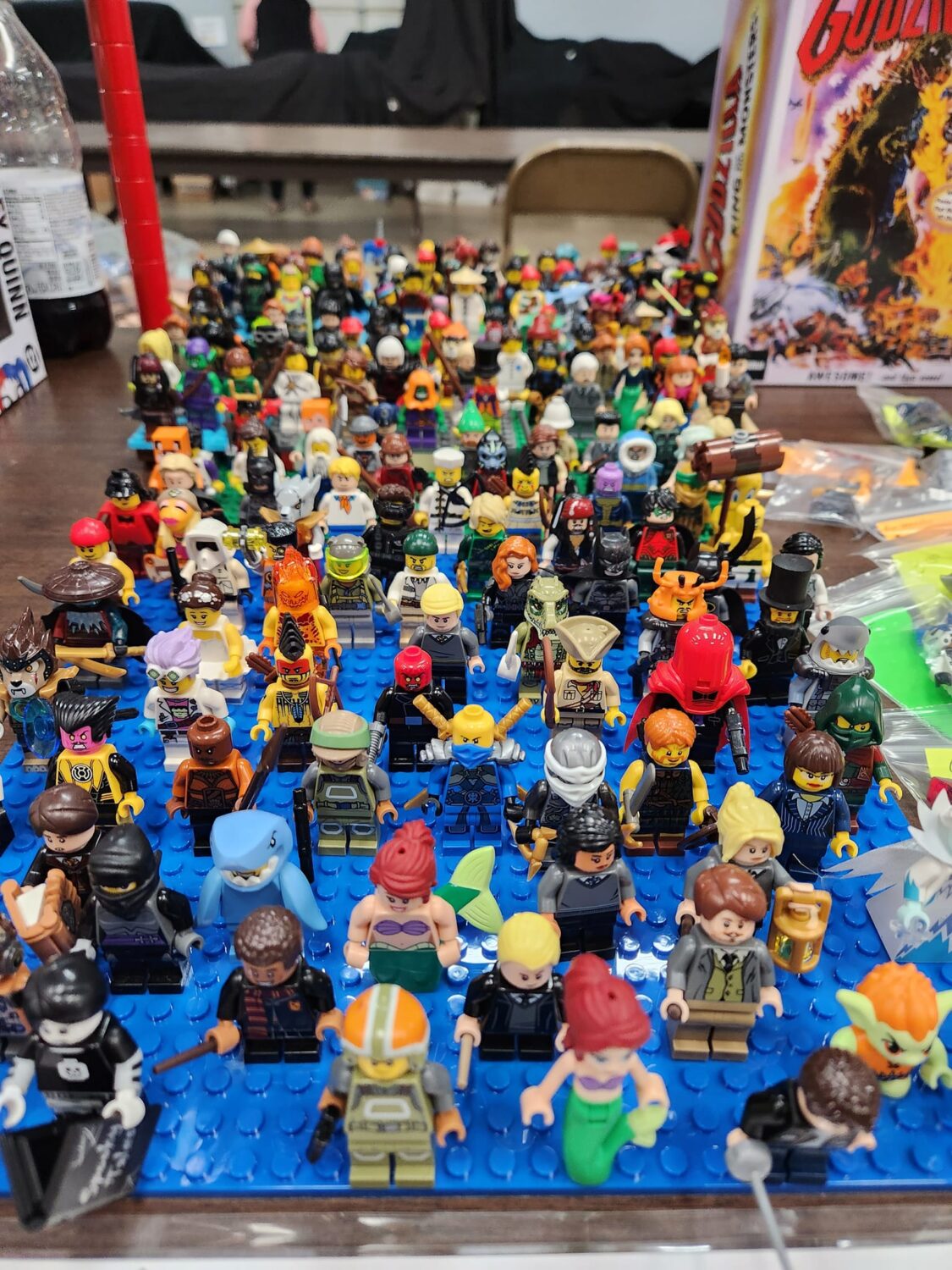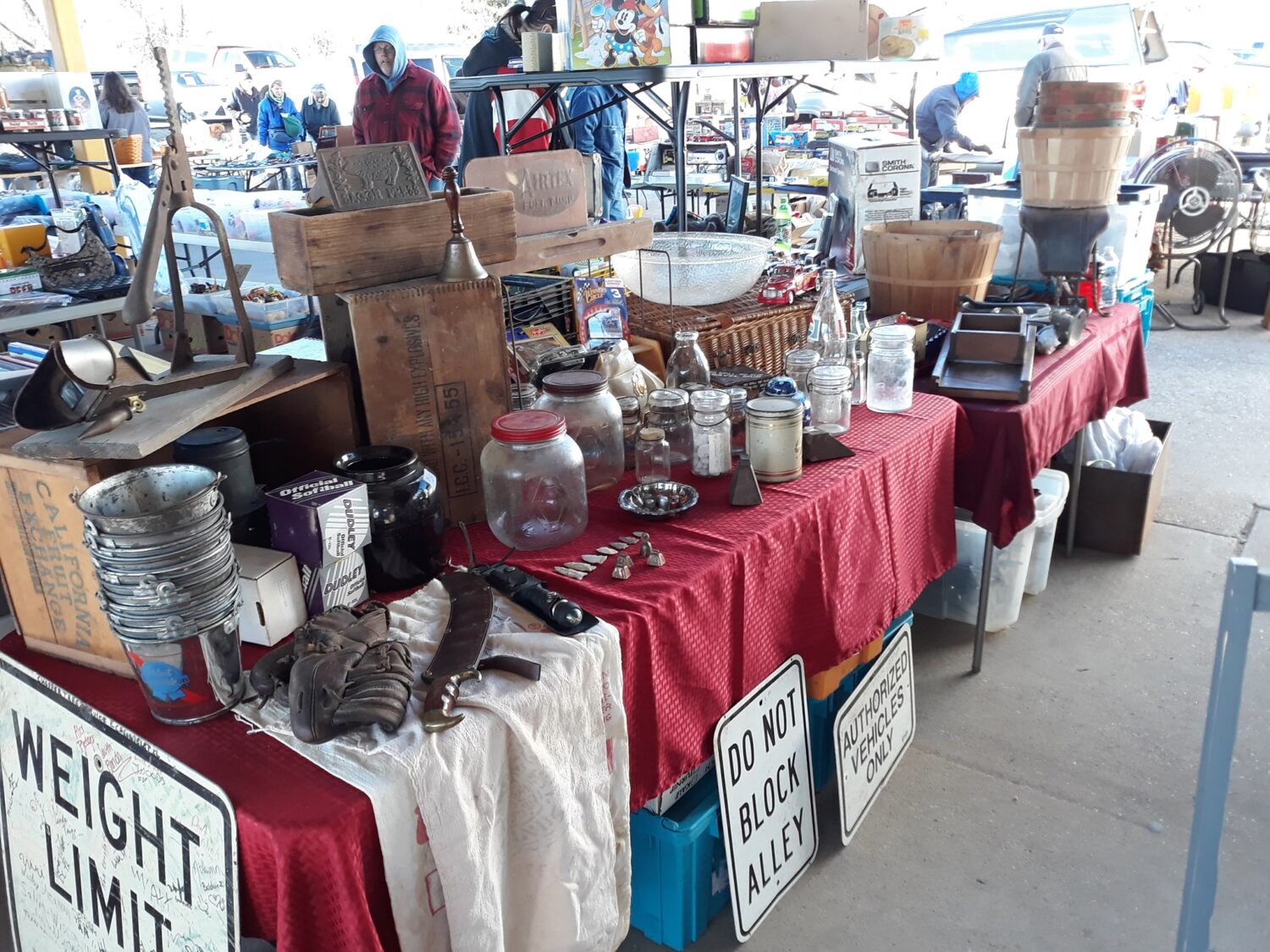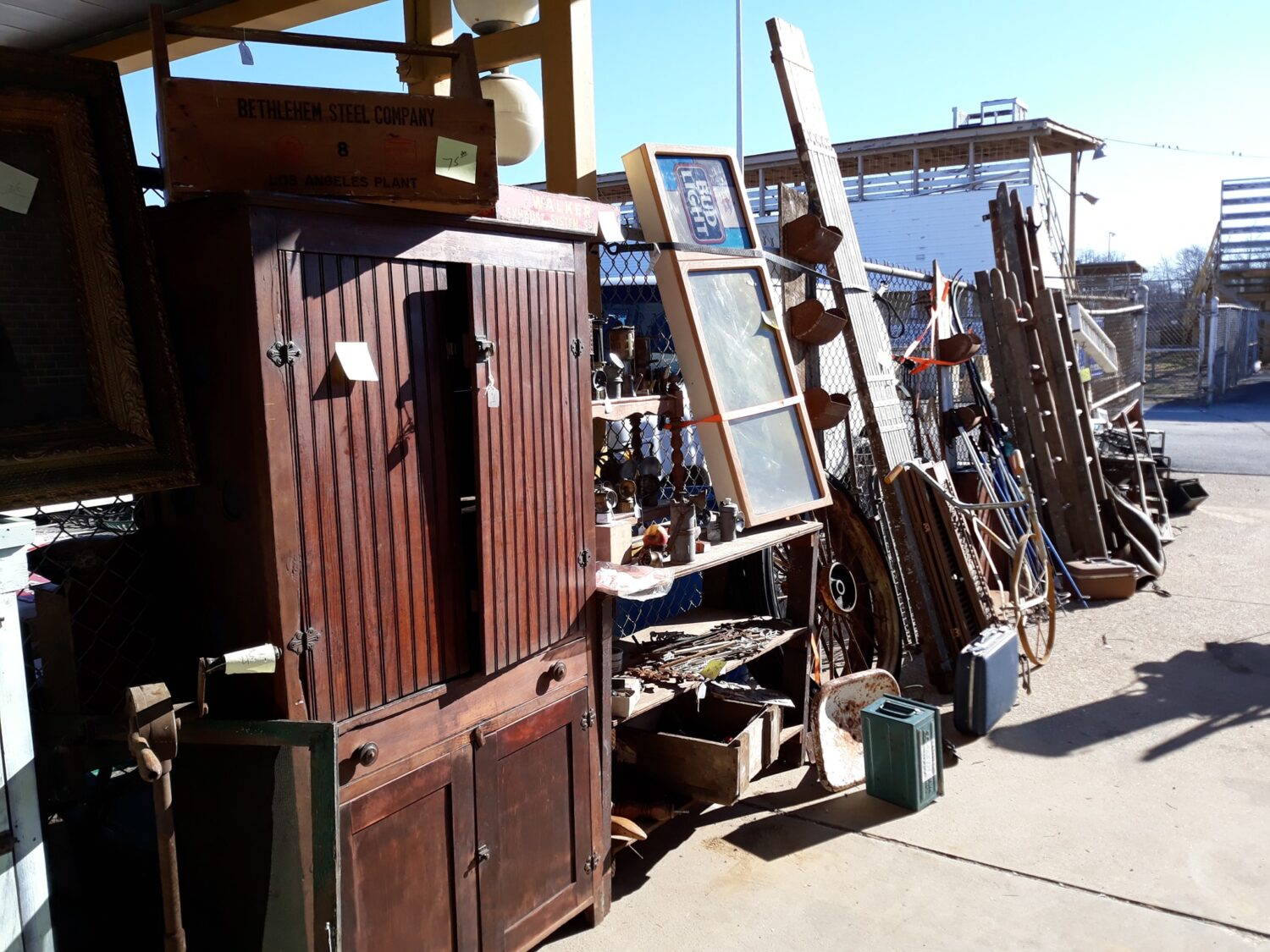 Huge Belleville Flea Market Held Monthly Year 'Round
By Tara L. Cale
If you are looking for something to do – ever – you really must check out the Belleville Flea Market, and the Belle-Clair Fairgrounds & Expo Center in general. There is always something going on, with something for everyone!
The expo center is the only venue of its size and capacity in the area – with a whopping 45,000 sq feet inside, additional space outside under the canopy, and additional buildings on the grounds.
According to Jann Severit, general manager of the expo center, even though they will celebrate their 50th anniversary next year, many people are still not aware of the expo center and all it offers throughout the year.
"It's amazing to find out just how many people do not know about us, especially considering how long we have been here," she said. "But the upcoming renovations and a new marketing plan are sure to help with that."
Previously owned privately, the property was purchased by the county (St. Clair) in January of this year. It will be exciting to watch the complete renovation of both the inside and outside of the expo center and the grounds that will start in 2024.
The main draw for the expo center is their monthly flea market, held year 'round on the third full weekend (Saturday and Sunday) of each month. It's southern Illinois' premier indoor and outdoor market, with over 600 tables, operated by over 400 individual vendors.
"We always have a large variety of antiques, vintage and collectibles… it's kind of our 'claim to fame'," Jann noted, "But really there is something for everyone, both old and new: electronics, wearables, jewelry, gourmet foods, artisan crafted creations—virtually a never ending trove of treasures, oddities and one-of-a-kind items that you just won't find anywhere else."
The flea market is so big, and draws so many customers, that many businesses with brick-and-mortar stores will load up merchandise just take to the flea market. Two of my favorites are Chicken Coop Collectibles from Edwardsville and Blanquart's Vintage Market Rusty Gem from Belleville—a new addition to the flea market.
Flea market manager Kathy Weir and her son Brett, work tirelessly with their crew and closely with vendors all month long to pull off the successful flea market every third weekend. There is seldom vendor space available – it's booked well in advance and some vendors have had their same spaces for generations—but Jann said if you are a vendor interested in having space at the flea market, call about two weeks in advance and they can check to see if any space has had last minute cancellations they can get you in to. And although there are numerous repeat vendors, there is also always something new, and literally something for everyone.
Although the flea market is their main featured event each month, the expo center always has something going on: gun shows, knife shows, RV and camper shows, antique markets, vintage markets, even dog shows!
Upcoming events include a motorcycle swap meet, wrestling, Shriner's Sportsman gun raffle, Lotus Con, a woodcarver's show and racing! A brewery collectible and antique bottle & jar show will be held November 11 and the popular A Forever Vintage Christmas Market is scheduled for December 8-10.
Most events at the Belle-Clair Fairgrounds and Expo center are always packed, but don't worry, there is plenty of on-site parking and even concessions for a tasty snack or lunch. During larger events the expo center graciously offers shuttle service both to and from the downtown Belleville area. Park once and enjoy all the Belleville area has to offer—and it's a lot!
Admission and parking to the monthly flea market is free, but some events may charge for admission. Discover details about all the upcoming events by visiting bcfairgrounds.net or Facebook.com/BelleClairFairgrounds.
The Belle-Clair Fairgrounds & Expo Center is located at 200 S. Belt West in Belleville, just 15 minutes from downtown St. Louis.