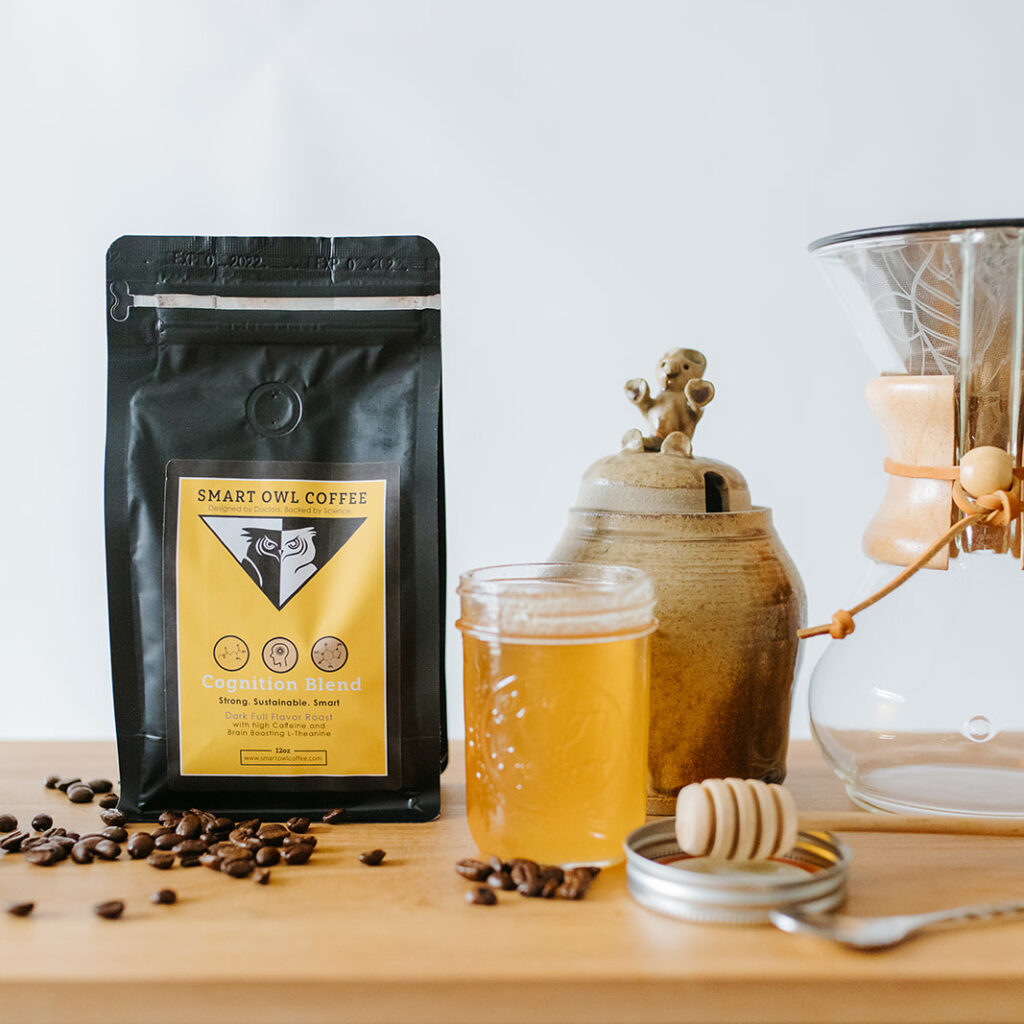 Each blend of Smart Owl Coffee has dedicated ingredients designed to provide various benefits throughout the body.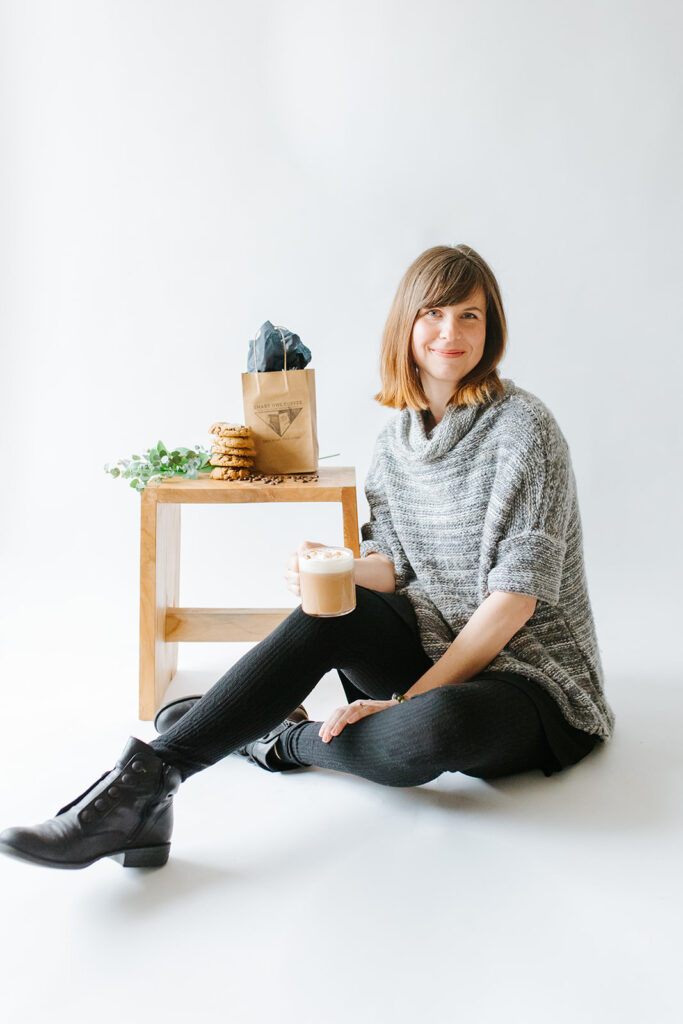 Faith Valenti enjoys a cup of Smart Owl Coffee.
BY GEMMA LONG
In 2010 Justin Valenti was studying for his doctorate in optometry. His brother, Sean, was practicing in a private clinic having already received his doctorate in chiropractic. They were discussing how demanding school and work can be, and how their endless pots of coffee were not making a difference.
"Years later, I was experiencing the same scenario with a newborn, a two-year-old, and an eight-year-old. Stress was abundant and sleep was a luxury," said Faith Valenti, Justin's wife. "I found myself doing things like leaving the bathtub running and flooding over, forgetting appointments, and feeling as if I was in an overall funk."
Justin discovered that caffeine and L-Theanine had a pronounced synergistic effect that improved focus, mood, and mental clarity.
"In my desperation, I gratefully accepted his homemade Theanine-infused coffee," said Faith. "After drinking it for several weeks, I can't say that I felt like a superhero, but I stopped flooding the bathtub. In contrast, the first time I went back to drinking regular coffee – without Theanine – I was jittery and ridden with anxiety. It was then that I realized what a gem of a combination this was and that every person in the world who drinks coffee would want Theanine in it if they understood what it could do for them."
Faith searched for and found a reliable company that provides certified, pharmaceutical-grade supplements, partnered with a USDA organic coffee roaster, and Smart Owl Coffee was born.
Smart Owl Coffee launched in September 2020 in Springfield, Illinois. The owners, Faith Valenti, her husband Justin, his brother Sean, and Sean's wife, Robin infuse USDA-certified organic beans with science-backed vitamins and supplements.
"Each of our signature blends was curated by our team to provide a high quality, clean, sustainable energy source, while also decreasing stress, improving focus, and providing a host of other benefits in your body," said Faith.
"While brain health is crucial, we were looking for ways to support other systems in our bodies as well, to maximize the opportunity that a daily cup of boosted coffee afforded. Each of our coffees has a dedicated blend of ingredients designed to provide various benefits throughout the body," said Faith.
Using USDA organic, direct-trade coffee beans means clean, quality coffee that is traceable and sustainably sourced. "Our supplements come from cGMP, FDA registered, regularly inspected manufacturing facilities. They are lab tested for purity and accompanied by a certificate of authenticity." New seasonal coffees are released every spring and fall.
In addition, the team recently launched the sister company Smart Owlchemy. Smart Owlchemy Red Drops are the first in the new line of health-focused coffee and tea-enhancing additives. Red Drops are designed to deliver the benefits of six known medicinal mushrooms in a concentrated form that can be added directly to your morning cup. Using a patented, alcohol-free, serial extraction method, Red Drops have a mild pleasant flavor.
As well as containing antioxidants, amino acids, polyphenols, and digestive enzymes, mushrooms contain soluble fibers, called beta-glucans, which are known to provide a range of health benefits including support of the immune and cardiovascular systems, memory, focus, energy, as well as anti-anxiety and anti-inflammatory properties.
"We have tried many of the commercially available mushroom coffee powders on the market and didn't feel like they were a good fit for us," said Faith. "We wanted to create a line of products that could be added to any coffee or tea so that if a customer already has a preference for a specific roaster or brand of coffee, they will not have to sacrifice that to achieve some of the health benefits that are available in our coffees."
The team's goal is to develop and release a new health-focused infusion each year to compile a comprehensive collection, meant to meet the needs of Smart Owl's varied customer base.
"We weren't sure how Smart Owl Coffee would be received when we started, but the response that we've had from our community has reinforced our love of coffee and wellness," said Faith. "As coffee is the second most consumed beverage in the world, we look forward to advancing the field of wellness-focused coffee-enhancing products."
Smart Owl Coffee is available at over two dozen stores in central Illinois, and online at smartowlcoffee.com.
With direct-to-consumer and wholesale opportunities, you can find out more on the website or email Faith at [email protected].
Smart Owl Coffee will be at several markets across Central Illinois and St Louis in the coming months. For a list, visit the Facebook page or website.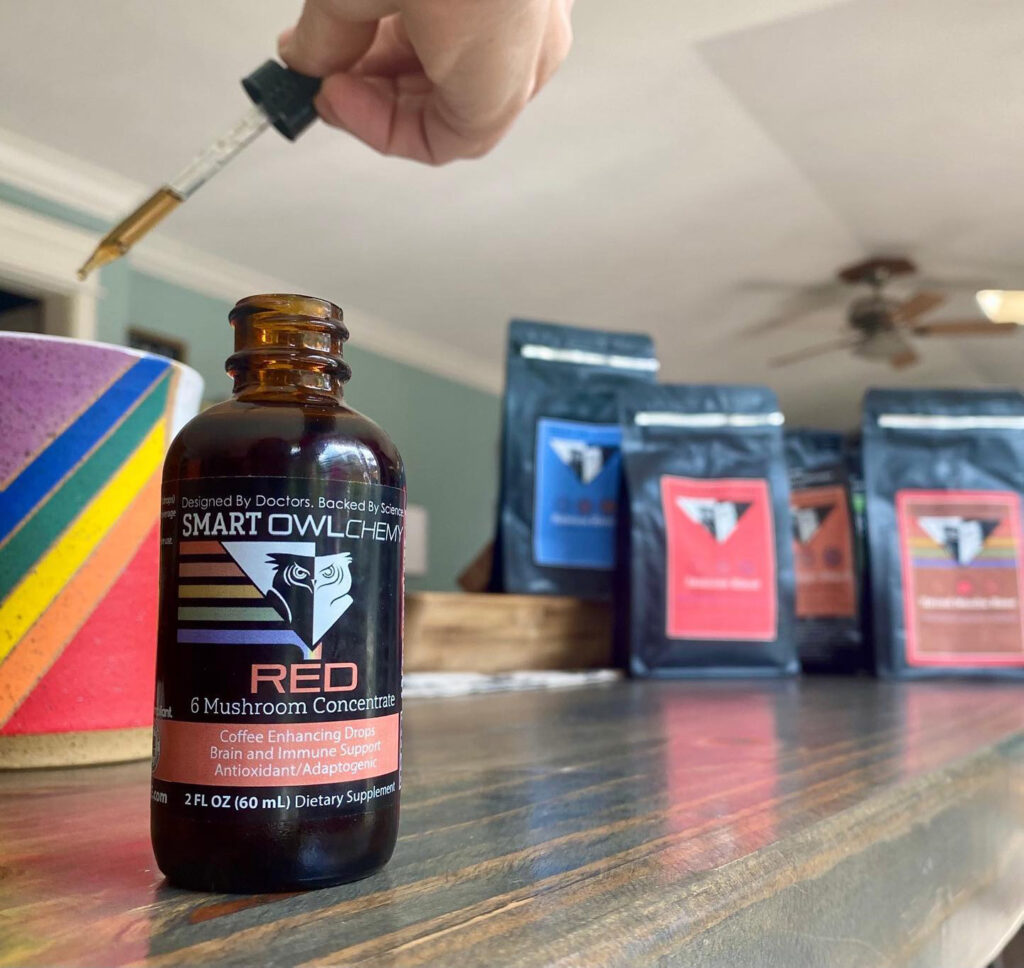 Owlchemy Red Drops are the first in a new line of health-focused coffee and tea-enhancing ingredients.