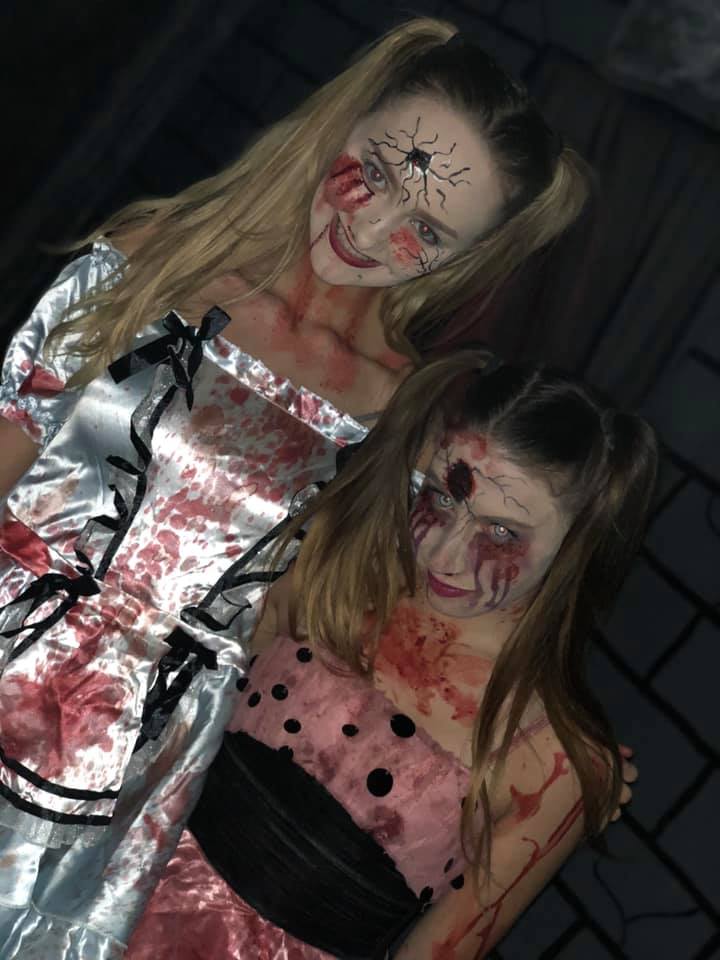 R Acres of Terror was voted "Best Haunt in Illinois" in 2018. Ron Roots' family and his every growing number friends help him pull off the Halloween attratction each year.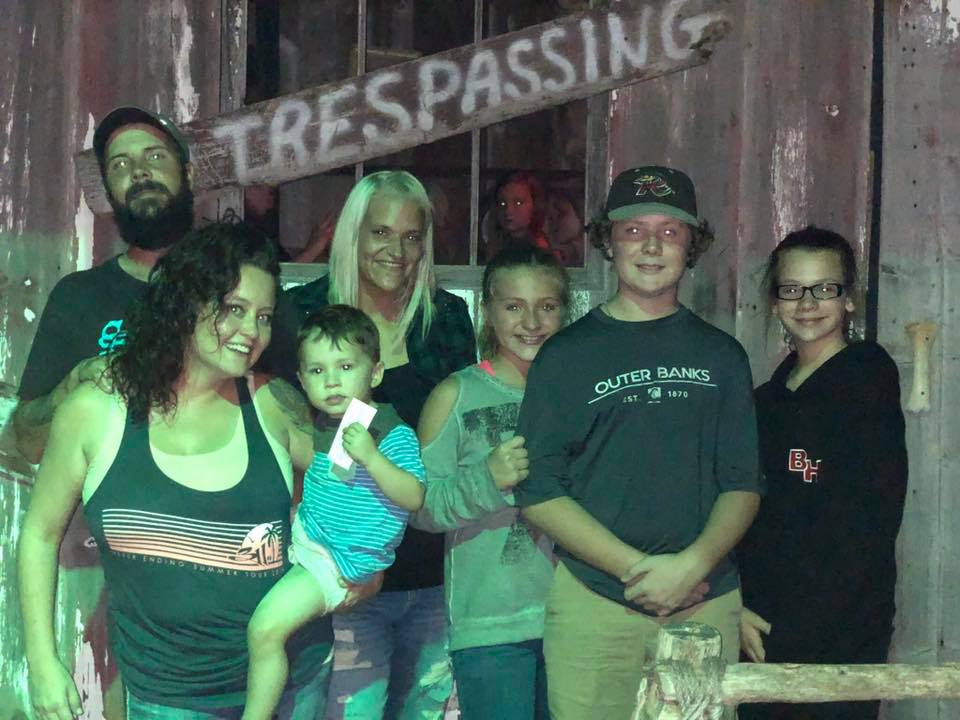 Even though it may be a little scary. R Acres of Terror maintains that it is a family-oriented attraction and will not tolerate foul language or anyone thought to be under the influence of drugs or alcohol. It's all about safe Halloween fun!
Local Halloween Attraction Open for the Season – Voted "Best Haunt"
The town of Dow, Illinois is home to an outdoor Halloween attraction that is becoming more popular every year. To add to the intrigue, understand R Acres of Terror, a realistic sprawl of spectacular spooks, is built on the site of an actual Civil War blood feud.
What started as a hobby for owner/operator Ron Root has become a way of life for him, his family and his growing number of friends and actors that help to pull off the haunted attraction each fall.
R Acres of Terror takes visitors down a long, winding path full of dark and scary trees with gnarled branches and terrifying décor. Every moment visitors are there, and with every step they take into that unknown, they may be greeted with ghoulish surprise. It could be a warning scribbled on a wall, or perhaps someone jumping out of the woods to terrorize those who dare to enter. The resident serial killer, Uncle Sy Cotic, and his group of murderous friends, have been begging for new souls to cross this beloved camp ground once again.  It's been way too quiet, and way and lonely for them since last October.
In addition to the haunted walk through the woods, R Acres of Terror offers a unique feature, The Last Ride. The Last Ride is a motion simulated experience of being buried alive by two disturbed and maniacal gravediggers. From the hearse to the hole, the coffin moves via a pneumatic system. A theatrical skit is piped through speakers inside. You can feel, hear and smell the virtual experience. Realistic smells of burnt rubber and old dirt enter the vibrating coffin for a complete realistic sensation of being actually being buried alive. And while you experience the terror, everyone outside will be watching you on the coffin cam.
And just when you think it is over ….
The scares at R Acres of Terror begin this year on the evening of Friday, Sept. 27, and continue every Friday and Saturday night after, until October, 26. Gates open each night at 7:00 p.m. The last ticket each night is sold at 11 p.m. Admission is $15 for adults and $10 for children 12 and under. (Group rates are available for 10 more). There are no presale ticket opportunities – tickets are only available on-site, the night you attend. Parking is free and concessions are available, so no outside food or drinks are allowed.
R Acres of Terror has received rave reviews from those that have dared to experience it thus far. Hailed as one of the best haunted attractions in the area, even voted the "top haunt" in 2018 by www.illinoishaunts.com, fans have said:
"Actors are great both on the haunted trail and while waiting in line… they keep you entertained from the time you arrive to the time you leave."
"Staff are all so nice and welcoming!"
"Was fun watching the live video of the buried alive simulator and a nice touch to have warm drinks while waiting,"
"This will be a yearly visit for us for sure!"
R Acres of Terror is family oriented and holds the right to refuse any and all individuals and groups who they believe may be under the influence of alcohol or drugs. They ask that you also please respect others and refrain from using vulgar language. In addition, if you are subject to heart problems, medical conditions, seizures or are pregnant, you may want to reconsider this attraction. Participants enter at their own risk.
Maybe you are not a big thrill seeker by nature, but find something compelling in this attraction. The positive, non-scary aspect is that Root donates a portion of profits each year. Last year they gave to Got Faith? which helps feed and inspire the hungry. This year a portion of the profits will go to a local family recently affected by suicide.
R Acres of Terror is located at 25873 State Hwy 3  in Dow, IL at the junction of Hwy 109 and Route 3 – 10 miles south of Jerseyville, or 10 miles north of Alton. More information can be found by contacting Root at 618-779-2891, visiting their website at  www.RacresofTerror.com or by viewing their Facebook page. But be warned…just because you've made it safely to your car, does not mean you are safe –  Uncle Sy Cotic may be lurking in the backseat of your vehicle, just waiting for you to finally relax and take a deep breath – and then he strikes!